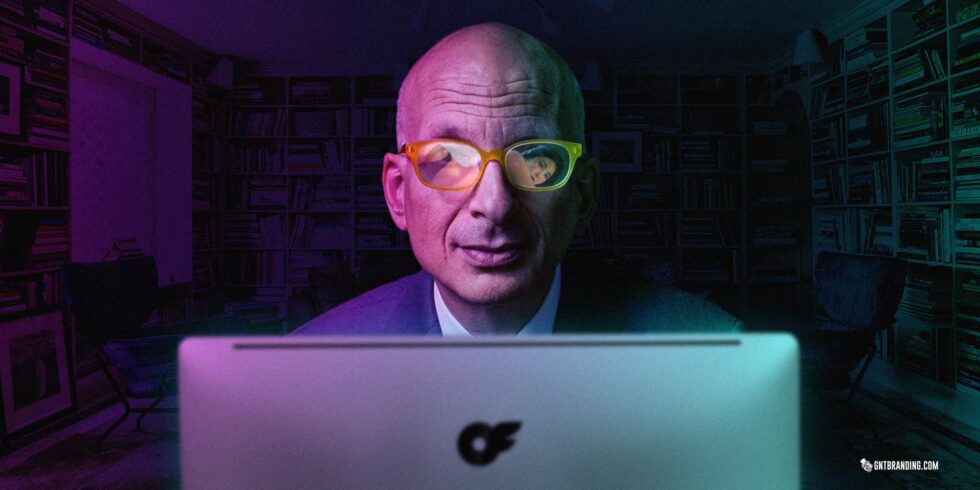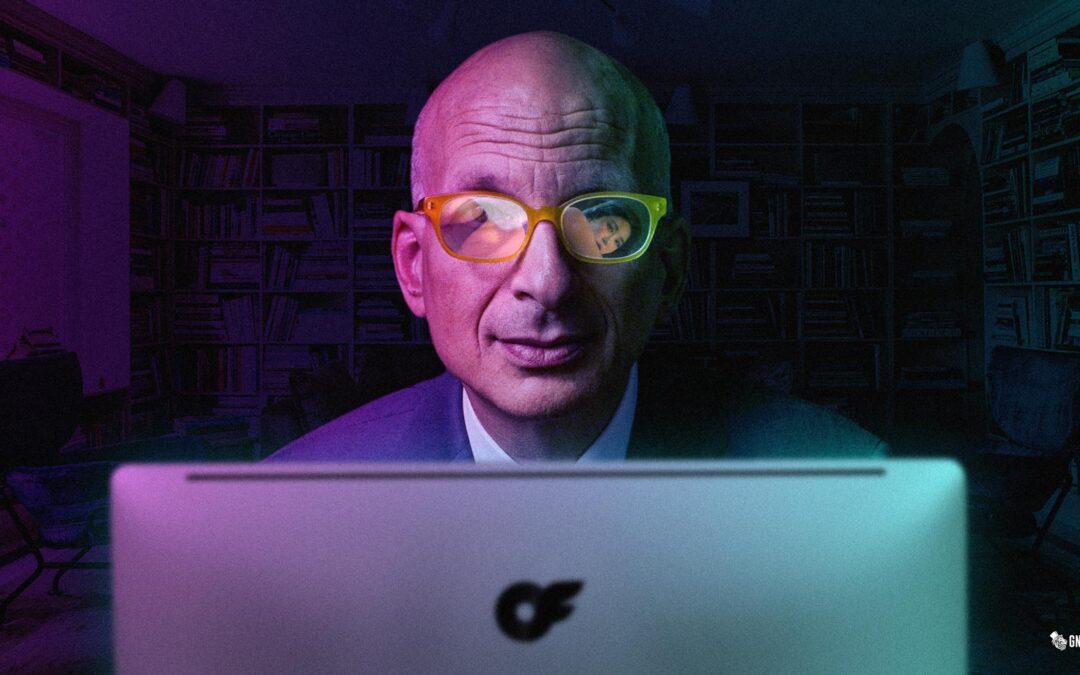 OnlyFans Sexfluencers are putting marketing professionals to shame.
The sexfluencers at the immensely popular social media platform OnlyFans are quite literally, dominating the marketing game. And if you're trying to stand out online in any real way, you should probably put down that Seth Godin book for a hot second, go grab a pen and start taking detailed notes on the absolute masterclass these scantily-clad, 20-somethings are teaching the internet about personal branding and digital marketing.
For those of you just joining us from under a Martian rock, or maybe stepping out of a time machine from the year 2015, or if this simply is your first time on the interwebs, allow me to say, welcome! And for that third group, I've never been to Amish country but I hear it's gorgeous.
Founded in 2016 by British tech entrepreneur and investor Timothy Sokley, OnlyFans is a content creation service, with over 100 million monthly users. [1] Creators are able to upload protected videos, photos, or live streams which are locked behind a paywall, allowing fans access to private content for a monthly fee or a premium "tip" for the extra special stuff.
This paywall and state-of-the-art content protection (meaning if a user tries to screenshot content, it would show up blacked out and that user could be permanently banned[1]) means however that potential subscribers do not know exactly what kind of content they're actually paying for. This forces creators to market those goods and services on other platforms, leveraging social media to build out their brands, their client base, and their King Solomon-esque revenue streams.
With typically no formal marketing or business education, the top OnlyFans earners are raking in millions each year by marketing themselves on just one or two social media platforms. [6] How much did you make last month? Shit, for that matter how much did I?? 😭😭😭
It's important to note the diversity of content creators on the OnlyFans platform. It's not all just under the bed in a shoebox or back of the video store behind a curtain type material.[1] Some of the platform's biggest contributors are musicians, athletes and celebrities of all different strokes (no pun intended). You can find chefs utilizing the platform to live stream their cooking, fitness instructors hosting step-by-step workouts, and gamers screaming at other gamers in Twitch chats — all interacting more closely with their loyal viewers. Simply put, OnlyFans has become a safe space where creators are less restricted by guidelines and are able to monetize their content while also creating an intimate community with their superfans. [1] Most of these creators are able to make several thousand dollars per month while others can bring in up to 6 figures monthly, all by doing exactly what they love to do. American dream? I mean, yeah. Pretty much. The platform has paid out more than 5 billion dollars to creators since its inception. [6]
Ok, imagine you sell, I dunno, cars. Sexy, sexy, NSFW "cars". Now, people know you sell these chiseled hot rods, but they're not actually able to see your inventory before they make a purchase. How do you give them enough to peak their interest without breaking any of the dealership's policies about test riding your muscle cars without buying a permit first?
And yes I realize I drove that analogy into the ground, but you get it.
How do OF creators overcome innate platform challenges such as content restrictions and limited discoverability? In a recent a 2021 article, Business Insider spoke to five of OnlyFans' top skintrepreneurs to find out how they built their followings from scratch, and how they then converted them into a lucrative business.
While most entrepreneurs are unlikely to replicate the kind of NSFW content available on sex workers' pages, the techniques that they use for building audiences, creating unique content, and retaining subscribers can be applied to any industry that relies on user-generated revenue. [2] Here a few primary lead generation tips from the sexperts themselves.
Differentiate yourself: Just like every hustle since Adam & Eve started the first fruit stand, unique and original content is clutch when you're trying to get strangers to pay for it. OnlyFans' creators rely heavily on referrals and word of mouth (get your mind out of the gutter you freak) so establishing yourself in a niche and doing everything to differentiate yourself means the difference between life in paradise or getting cast TF out of Eden. Metaphorically speaking… I think.

King Noire, a sex worker on OnlyFans who specializes in kink and BDSM, says that finding and developing a niche should be a creator's first priority. "People subscribe to me because my content is unique," said Noire. "There might be other people who do something similar, but they don't do it with my expertise or flavor." Because OnlyFans generates revenue for its creators through subscriptions, the key is identifying and catering to an overlooked niche rather than branding yourself as a lowest-common-denominator creator. In the world of subscriptions, depth, not breadth, is key. [2]


Get personal: NSFW content might hook your users initially, but inventive, personal and consistent correspondence with them keeps them coming back for more. "What other platform allows you to text with the people you watch online?" says OnlyFans contributor Lindsey Walsh, who doesn't identify as a sex worker but whose account is in the top .17% of creators and has netted her more than $250,000 in 2020, according to revenue documents reviewed by Business Insider. [2]

North takes advantage of how intimate a platform like OF allows each creator to get with their subscribers. Instead of simply using OnlyFans to share explicit content, she – along with many other creators – has monetized the actual lines of communication she has with her users, in a way not available with other platforms. "I tell people, 'My favorite feature on OnlyFans is talking to people,'" said North. "I really mean it when I tell them that I'm there for them, I want to talk to them, and that doing so is the best part of my day."
King Noire agrees, especially since word-of-mouth recommendations can be the most helpful channel for getting new fans. "Despite how technologically advanced we get, nothing will give your profile a better boost than a fan who feels like you're in their corner," said Noire. [2]


Spend twice as much time sharing your content than making it: Possibly the most important lesson we can take away from these capeless crusaders is for every minute you spend creating your content, OnlyFans enterpreneurs recommend spending twice as much time promoting it. Especially on a site like OnlyFans, where built-in restrictions limit the number of people who will discover your content, you must be twice a dedicated to getting it out there if you hope to be discovered.

OnlyFans entrepreneur Miss Henley is a sex worker in the top .5% of the OnlyFans community, whose page has generated $100,000 in revenue in the last 12 months, according to earnings documents reviewed by Business Insider. She says splits her efforts about 70-30, with the majority of her time going to promotion. "If you're not being your own biggest billboard, then you're doing a disservice to yourself." [2]
Most of these marketing techniques are of course not new. However, the cross-platform, self-promotion and outer-network user harvesting tactics employed by these creators have been refined to the point where a majority of their OnlyFans subscribers are predominantly brought in by marketing efforts on other platforms. They've productized themselves on nurture networks like Instagram and TikTok and then created ongoing revenue streams by converting those users into OF subscribers. To get step by step look at how these creators manage their day-to-day subscriber interactions see this guide from SEO BOUNTY. [3]

https://seobounty.com/onlyfans-marketing-campaign-guide/
So what can we take away from all of this? Sex work is perhaps one of the oldest professions on the planet. Its online equivalent is perhaps the most saturated industry there is and as such the hardest one to breakout from and monetize. But by focusing on consistent, cross-platform content creation to develop their audiences, and then dedicated, personal, one-on-one communication to keep said audiences engaged, an ever growing group of content creators, with little to no background in marketing or branding, have been able to capitalize on these technologies, and grow their annual income in ways that would make most US ad agencies wanna drop trou… literally.
And what does this all mean for you? It means that if you have a digital product you're trying to get off the ground, or a service that you want to provide, but you're thinking you just don't have the experience or knowhow, or that perhaps you're in an industry or niche that's just too saturated, too difficult to break out from, try to remember that there is a group of creators out there just like you but with far less experience, who through some serious dedication and daily grind (yes pun intended), have been able to create in the last few years what most entrepreneurs take decades to accomplish… Genuine, consumer brand loyalty.
If you enjoyed this piece or if you'd like to chat about your own company's marketing and branding efforts, please don't hesitate to reach out at gntbranding.com or say [email protected].
Thank you
–
SOURCES
[1] https://theinfluenceagency.com/blog/how-influencers-brands-monetizing-onlyfans/
[2] https://www.businessinsider.com/top-onlyfans-creators-share-their-social-media-content-promotion-strategies-subscription-audience
[3] https://seobounty.com/onlyfans-marketing-campaign-guide/
[4] https://www.statista.com/topics/10083/onlyfans/
[5] https://blog.hubspot.com/marketing/5-habits-of-highly-successful-content-creators-list