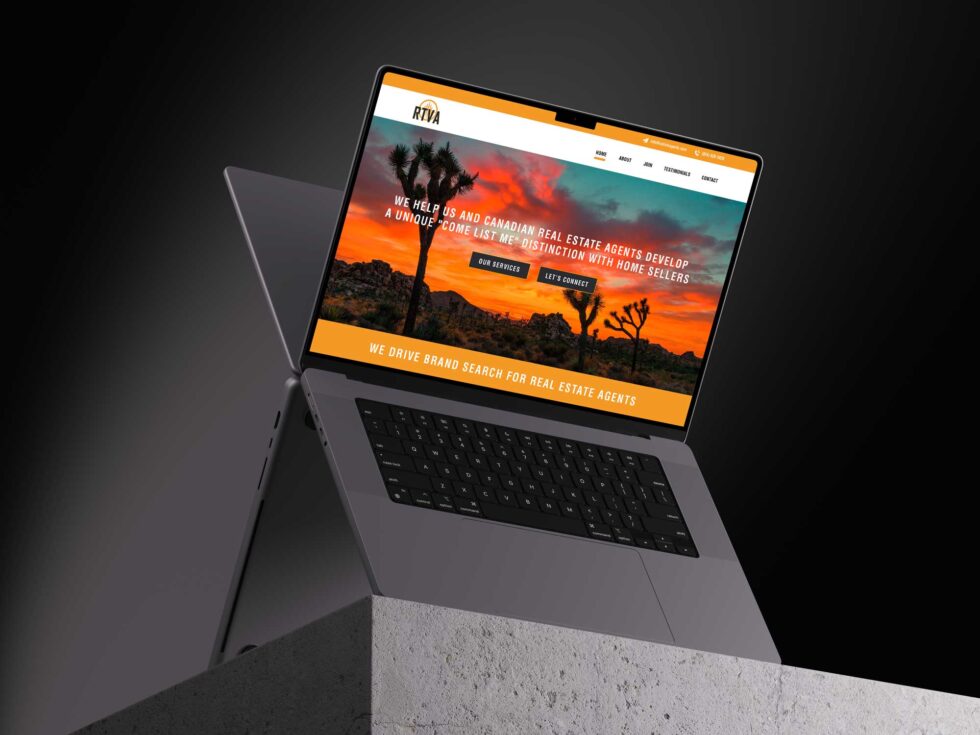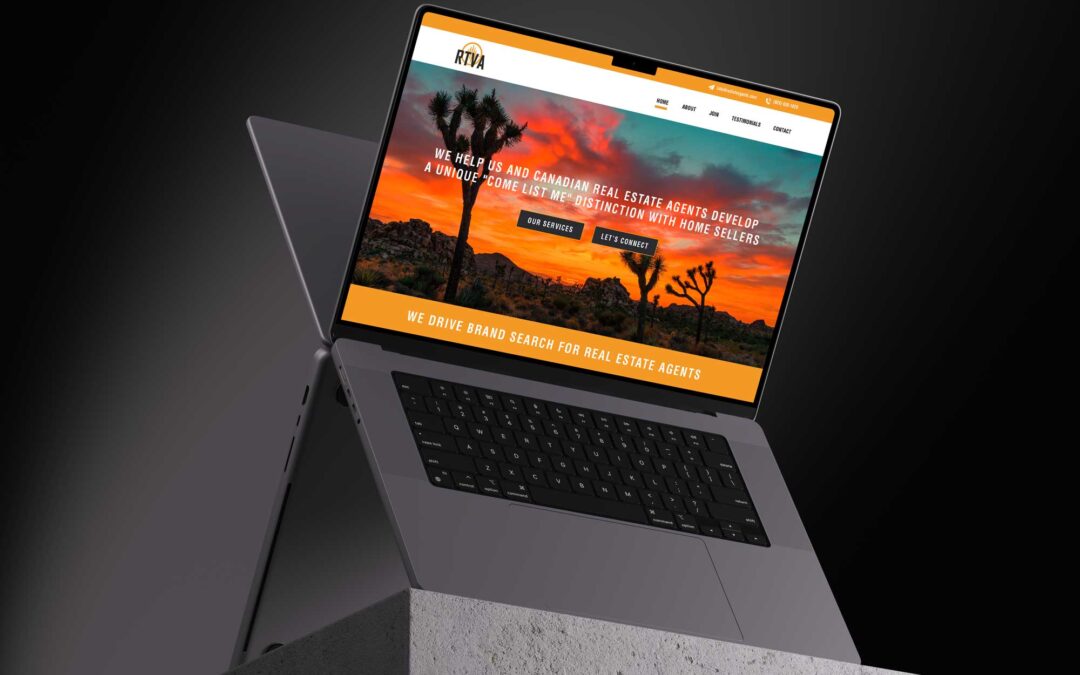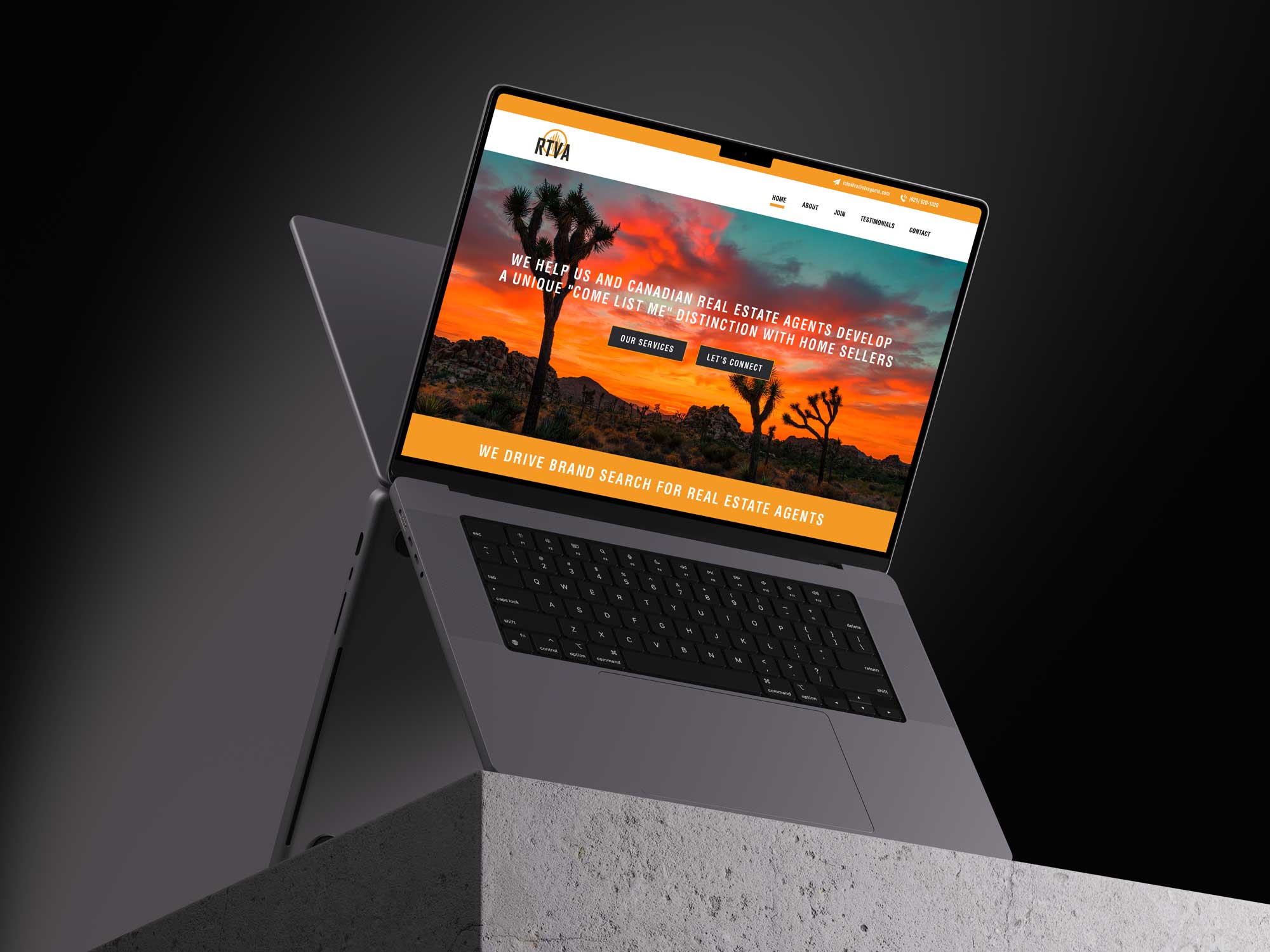 Marketing | Television | Podcasts | Real Estate | California
RADIO TV AGENTS
RADIO TV AGENTS WAS A PASSION PROJECT FIRST BROUGHT TO US BY THE INDOMITABLE DAVE STURGEON, OR STURG TO HIS FRIENDS. WITH 40 YEARS OF EXPERIENCE AS A RADIO BROADCASTER, STATION MANAGER, AND AD AGENCY VP, STURG WANTED TO OFFER REAL ESTATE AGENTS MARKETING AVENUES THEY HAD NEVER CONSIDERED BEFORE.
SERVICES
UI/UX Design
Lead Funnel Design
Graphic Design
Icon Design
Art Direction
SEOptimization
Radio TV Agents LLC helps real estate investors create a 'trusted' buyer relationship with, and a steady flow of inbound leads from motivated home sellers. For real estate agents we create a "Come List Me" relationship with buyers and sellers, by leveraging the influence of respected radio and television personalities along with creative ads that layer humor, empathy, competence, and likeability into the agent's brand. RTVA's services are fee-based, meaning the agent or investor is not charged media commissions, and has the freedom to be invoiced directly by our media partners.
GOALS
RADIO, TV & JOSHUA TREE
–
Dave Sturgeon is an amazing human being.
Living in Joshua Tree, California, with his beautiful wife, Coco, his experience and talent led him to an obvious (albeit unique) conclusion… Real estate agents should be taking more advantage of radio and TV air space in their marketing efforts.
A few years ago, Dave came to GNT and asked us to put together a website that would show real estate agents how radio, TV, and alternative digital marketing strategies could give them an unfair advantage over their competition.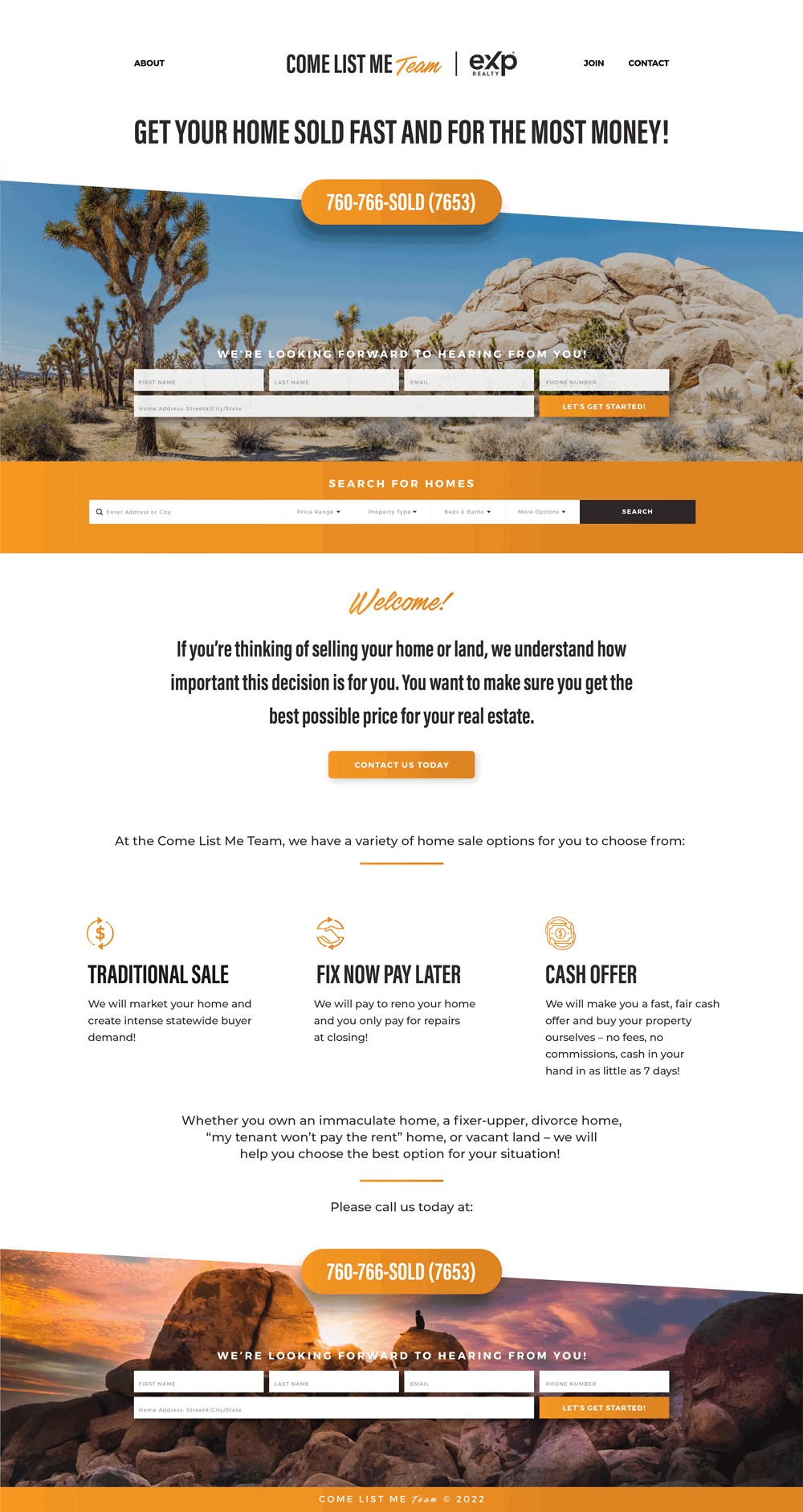 SOLUTIONS
ADDITIONAL RECRUITING AND EXP WEBSITE
In addition to all the benefits and solutions found at radiotvagents.com, we set up an additional EXP and recruiting website at comelistme.com. Working in tandem with RTVA, Dave was able to simutaneously market his services to agents, while expanding his team and opening up communication spaces for home buyers and sellers in the Greater Joshua tree, Morongo Valley, Twenty Nine palms, and Yucca Valley areas.