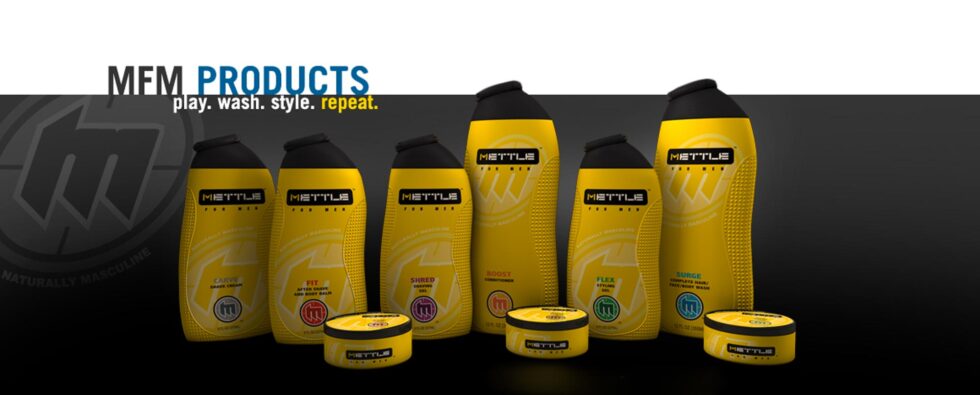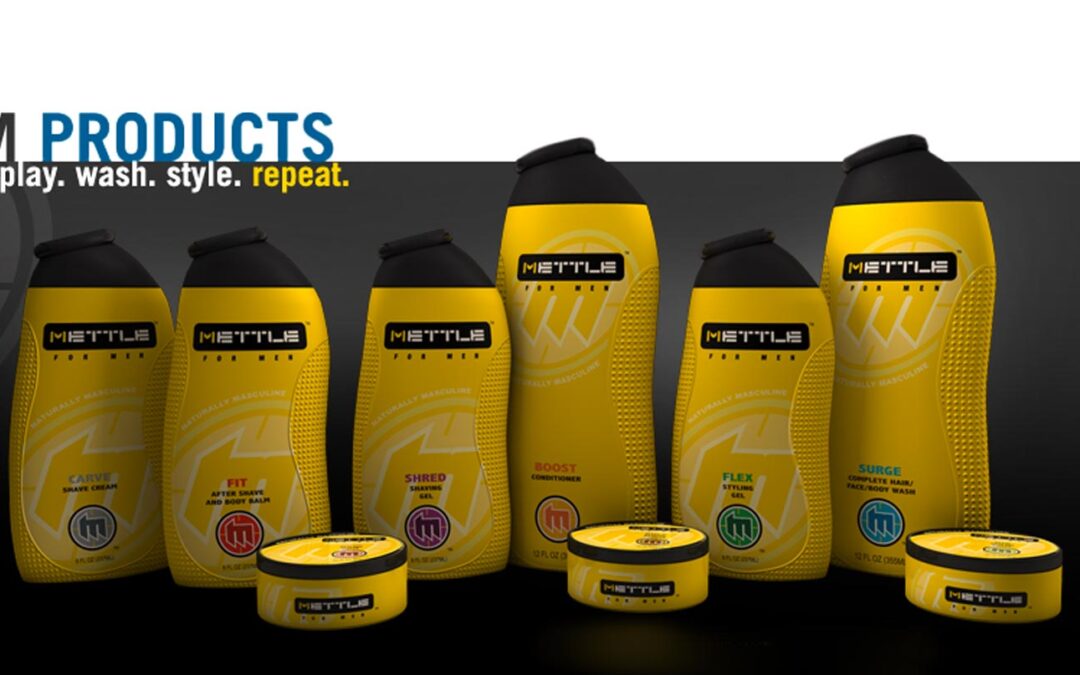 METTLE 4 MEN
HE'LL LOOK GOOD AS HELL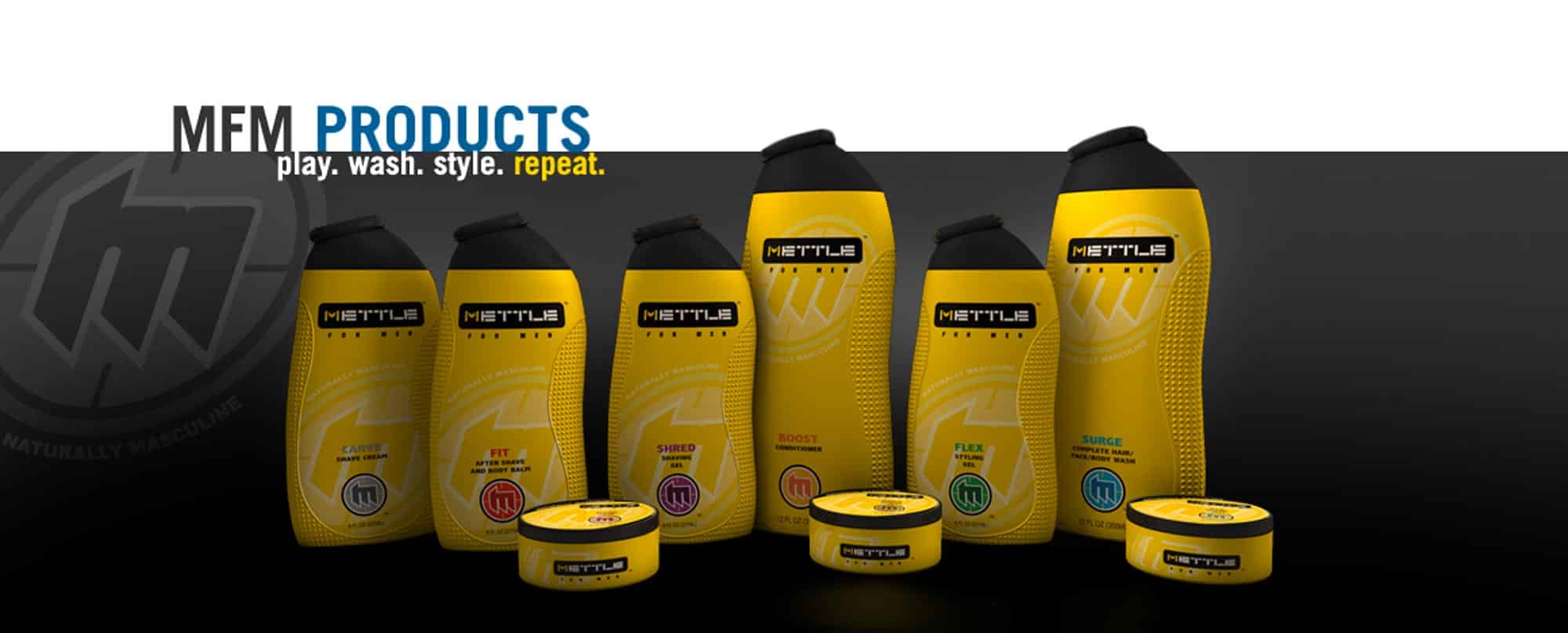 PRODUCT LINE LOGOS
WE DESIGNED AN INITIAL SET OF INDIVIDUALIZED LOGO "BUTTONS" TO DISTINGUISH EACH PRODUCT AND FOR USE IN FUTURE MARKETING COLLATERAL.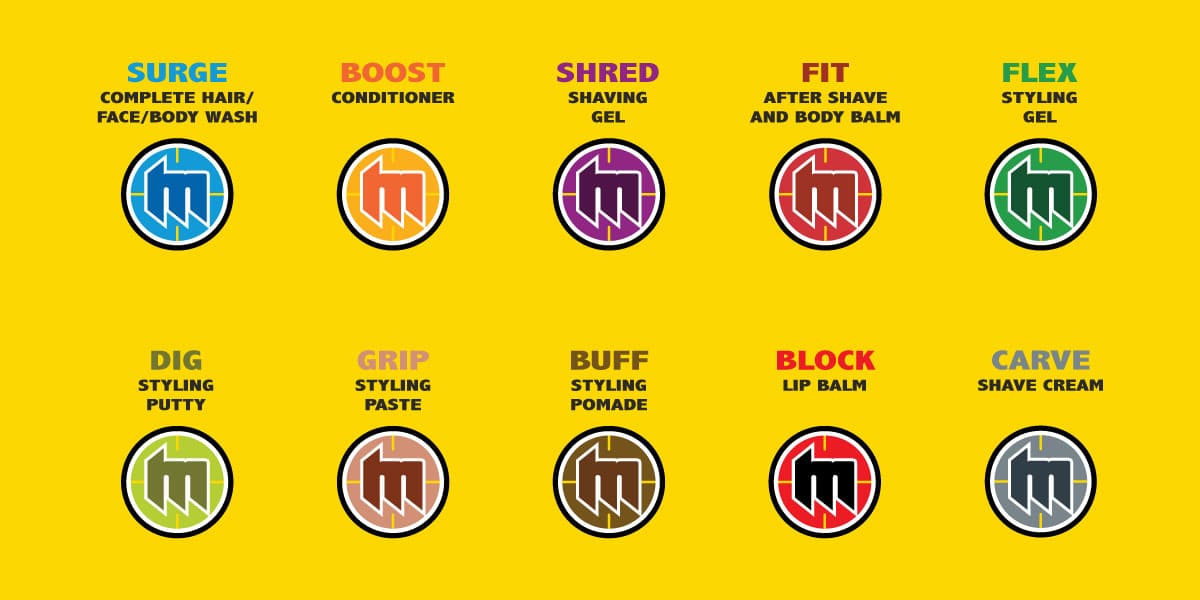 THE PRODUCTS
SO F'ING SEXY I LITERALLY CAN'T EVEN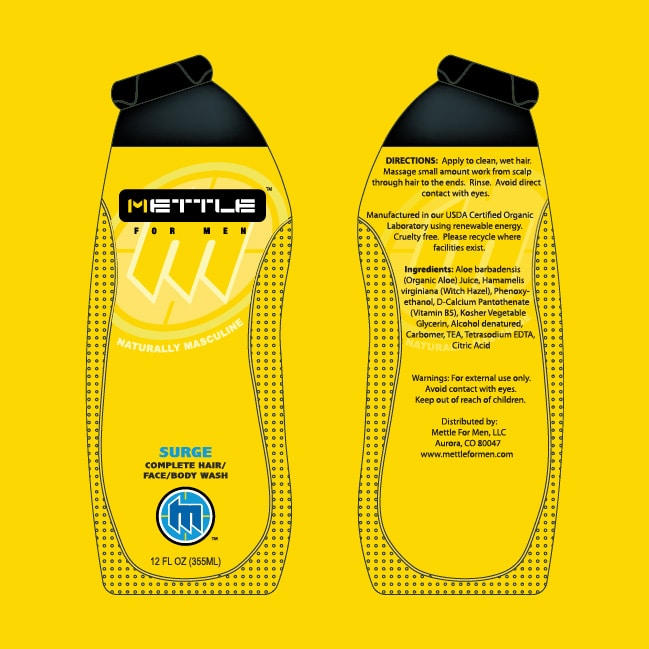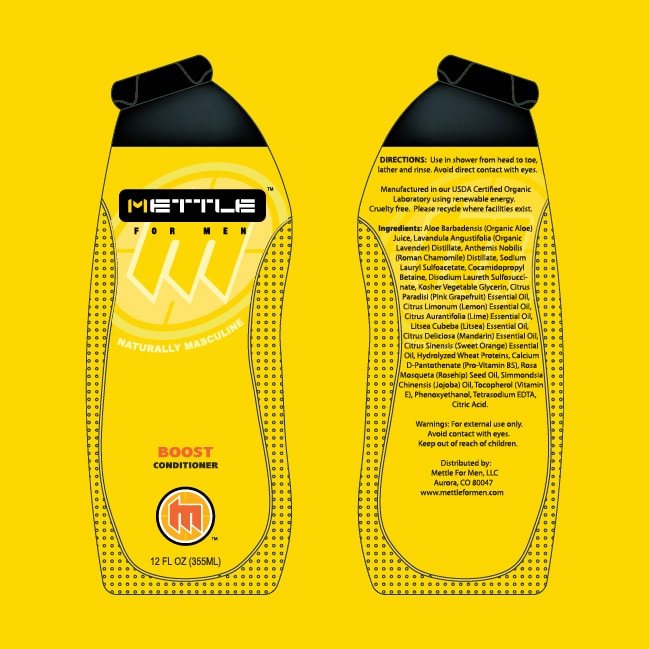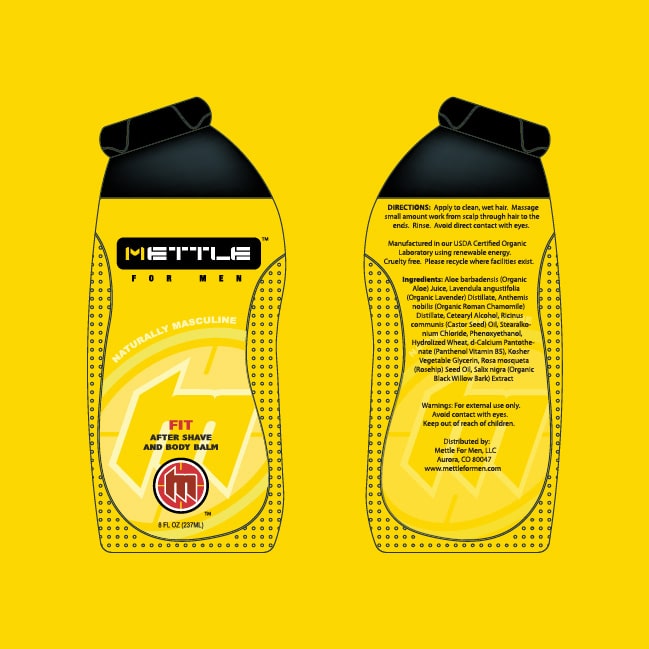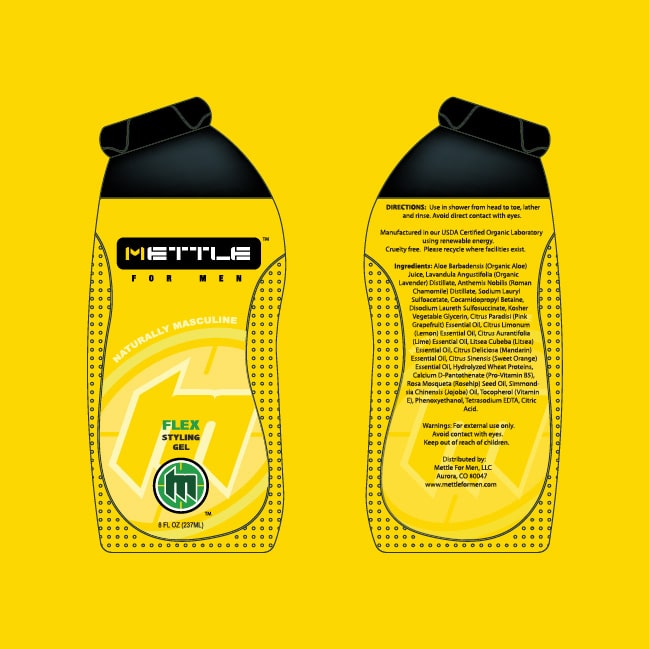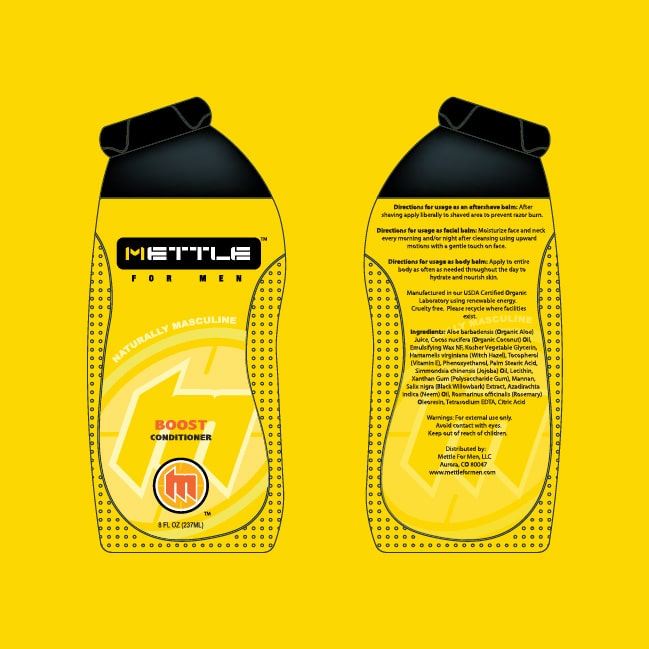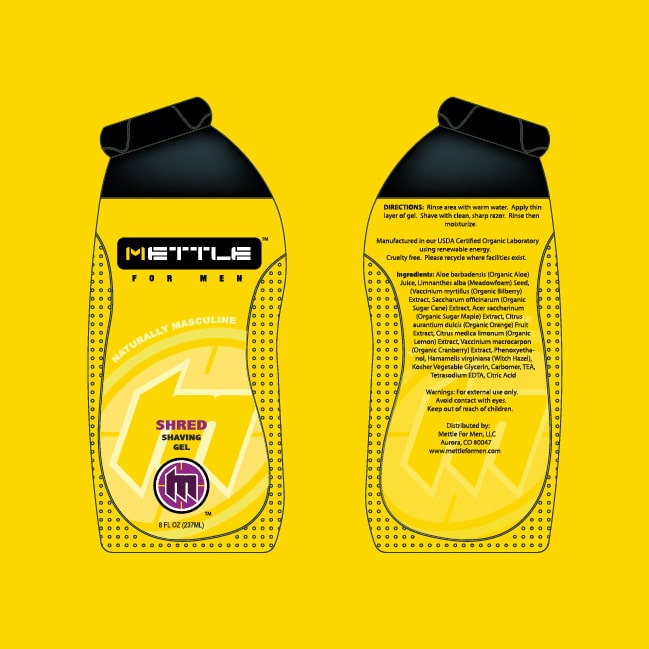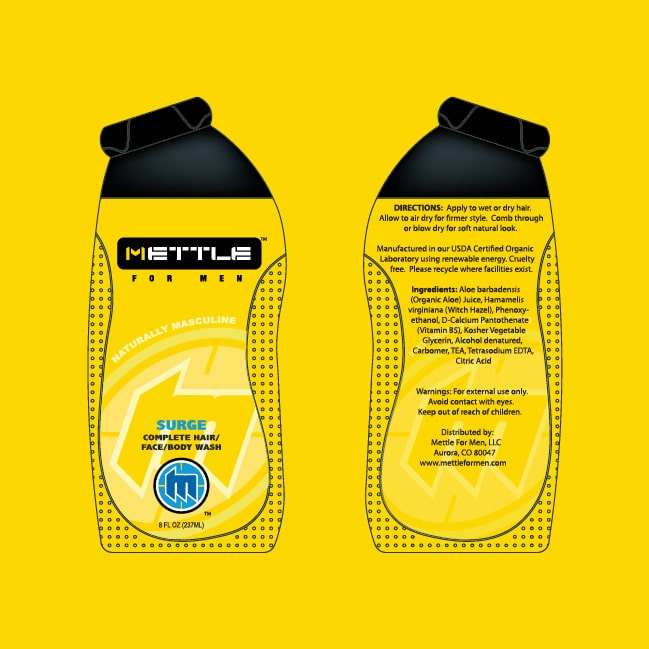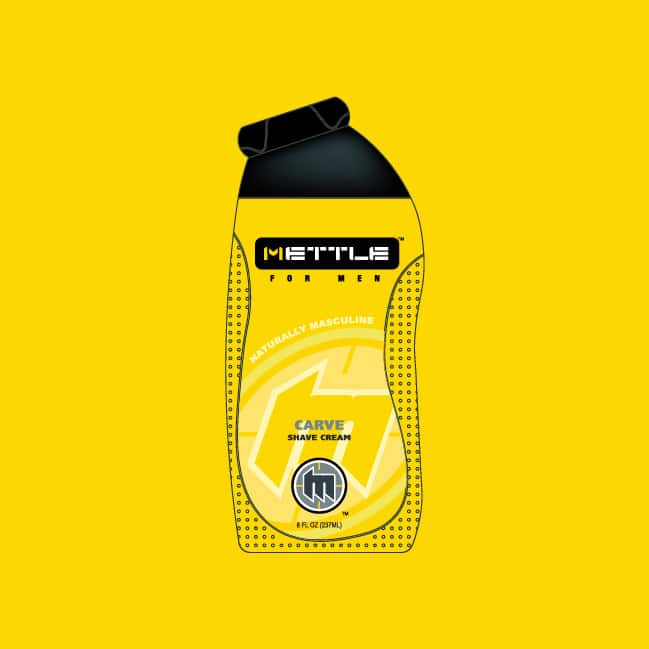 BODY PRODUCTS
You work hard. You play hard. Then it's time to take care of your hair, face, and body so you can get your game on again. Mettle For Men offers a simple line of aloe-based products made to clean, nourish and re-energize using natural ingredients so they are gentle on you…and the environment.
Your regimen is simple, so we help you keep it that way.
SURGE in the shower, BOOST on occasion, and SHRED, CARVEor FIT depending on your shave.
STYLING PRODUCTS
Low maintenance plays a big part in your day, so whether you style it straight, textured, sleek or not at all, Mettle For Men serves up an easy-to-use option for you. FLEX, BUFF, DIG, and GRIP enriched with herb and mineral extracts, are gentle on your hair and effective on your style.
NEED SOMETHING DESIGNED?
WE GOT YOU.