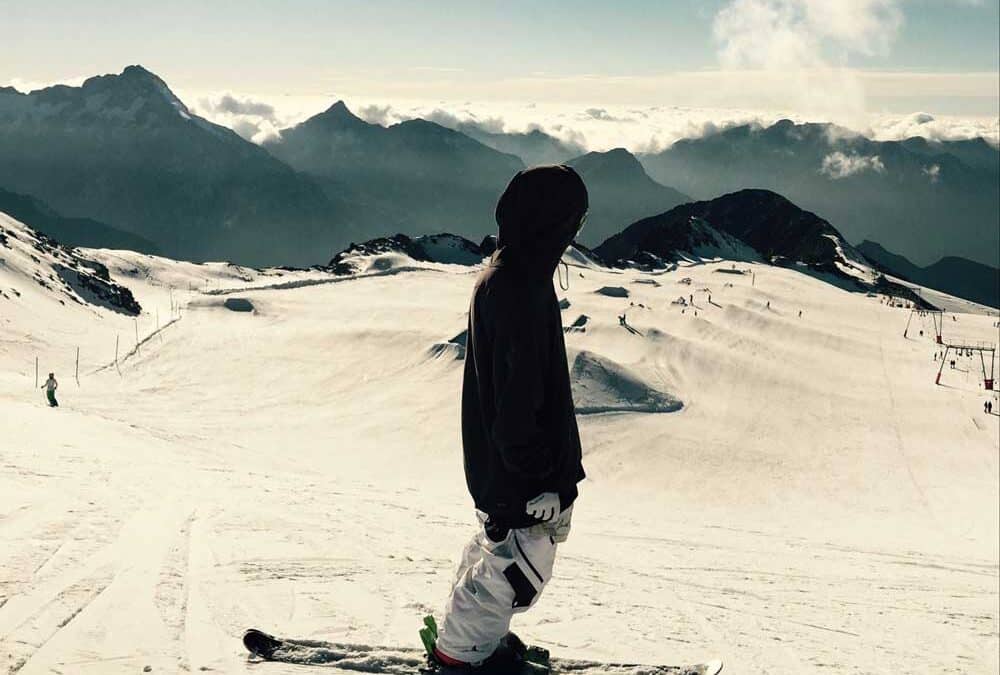 APPAREL DESIGNS FOR COOL KIDS HITTIN THAT COLD DEEP POW 
DESCRIPTION
We have had the great pleasure of working with the kids at CU's Boulder Freeride Club for a number of years now. We use the term 'kids' loosely however as they are in fact some of the most dedicated, organized and efficient clients we have worked with. It's kinda crazy how much more driven and intelligent these guys are than we ever were at their age. While we spent the majority of our college experiences goofing off (to put it lightly) these young adults are in essence running a small business… And having a great time doing it! Below are a few things we've designed for Boulder Freeride this year.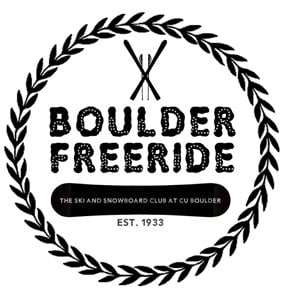 WHO ARE THEY
First and foremost, we at Boulder Freeride love snow. Whether it's dropping cliffs or learning to link turns, the reason that we're here is to promote the sports of skiing and snowboarding to the University of Colorado. Since 1933, Boulder Freeride has been a student run, non-profit organization, and is currently the largest student group on campus, as well as the largest collegiate ski and snowboard club in the world. The club is run by a board of directors, consisting of 10-20 students who are enrolled at the university. Every fall, we recruit new board members to join us; if you're in for one of the greatest experiences of your life, look for application opportunities in August and take part in the quest for snowcapped greatness! Our club has activities year-round. Aside from an epic camping trip every fall, we throw down at the beginning of the year at our annual welcome back bash, Welcome Freeriders. To pump our members up for the season, we host a number of upcoming skiing and snowboarding movie premieres. Each month, we hold general meetings, in-store shop nights through our sponsors, on-mountain BBQ's, and a handful of unforgettable trips. With these trips, we bring hundreds of CU students to places around the world. We have a few regular condo weekends (Summit County) and trips (Breckenridge for Thanksgiving & the X-Games in January) but we have also been known to travel to such exotic locales as Jackson Hole, WY; Innsbruck, Austria; Chamonix, France; and Whistler, Canada.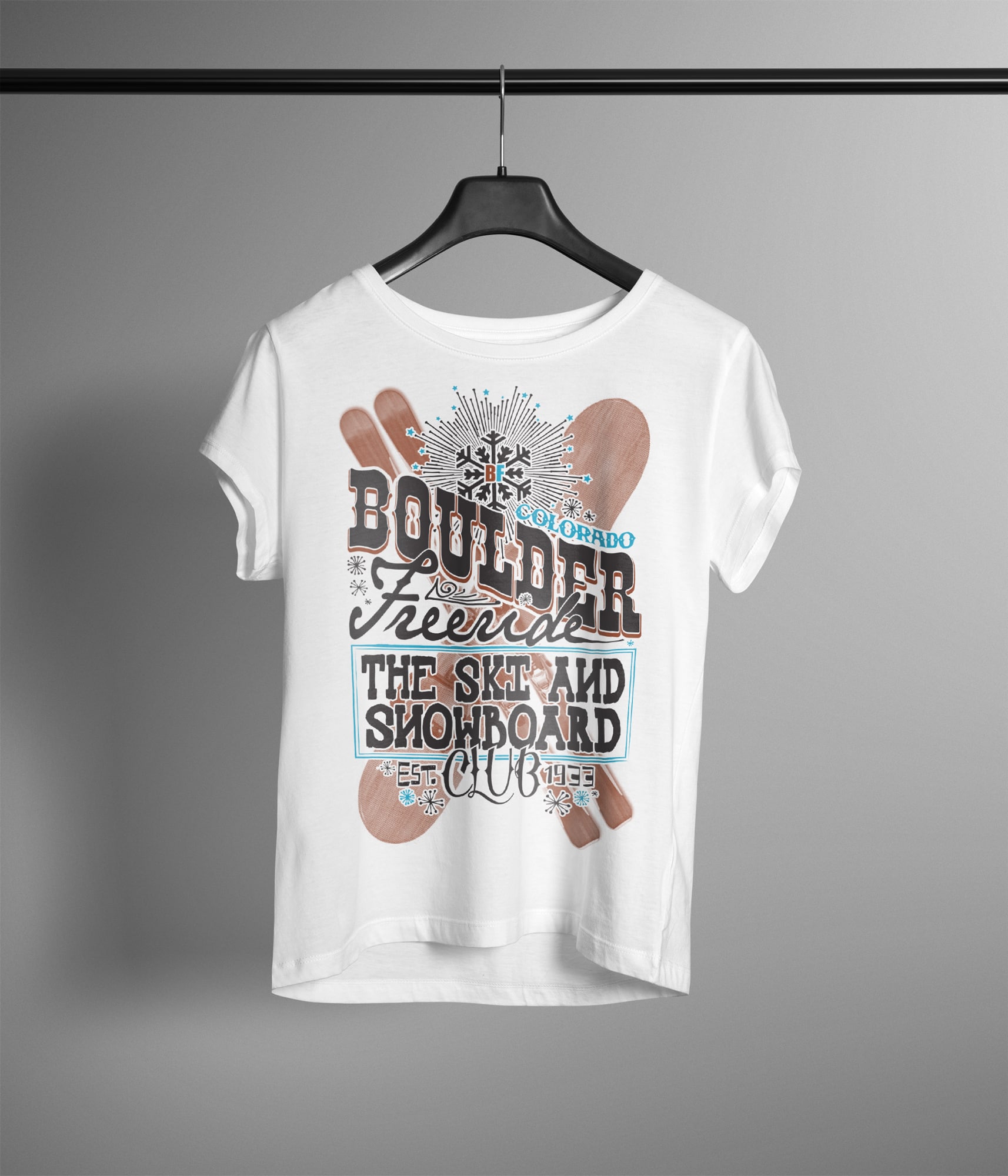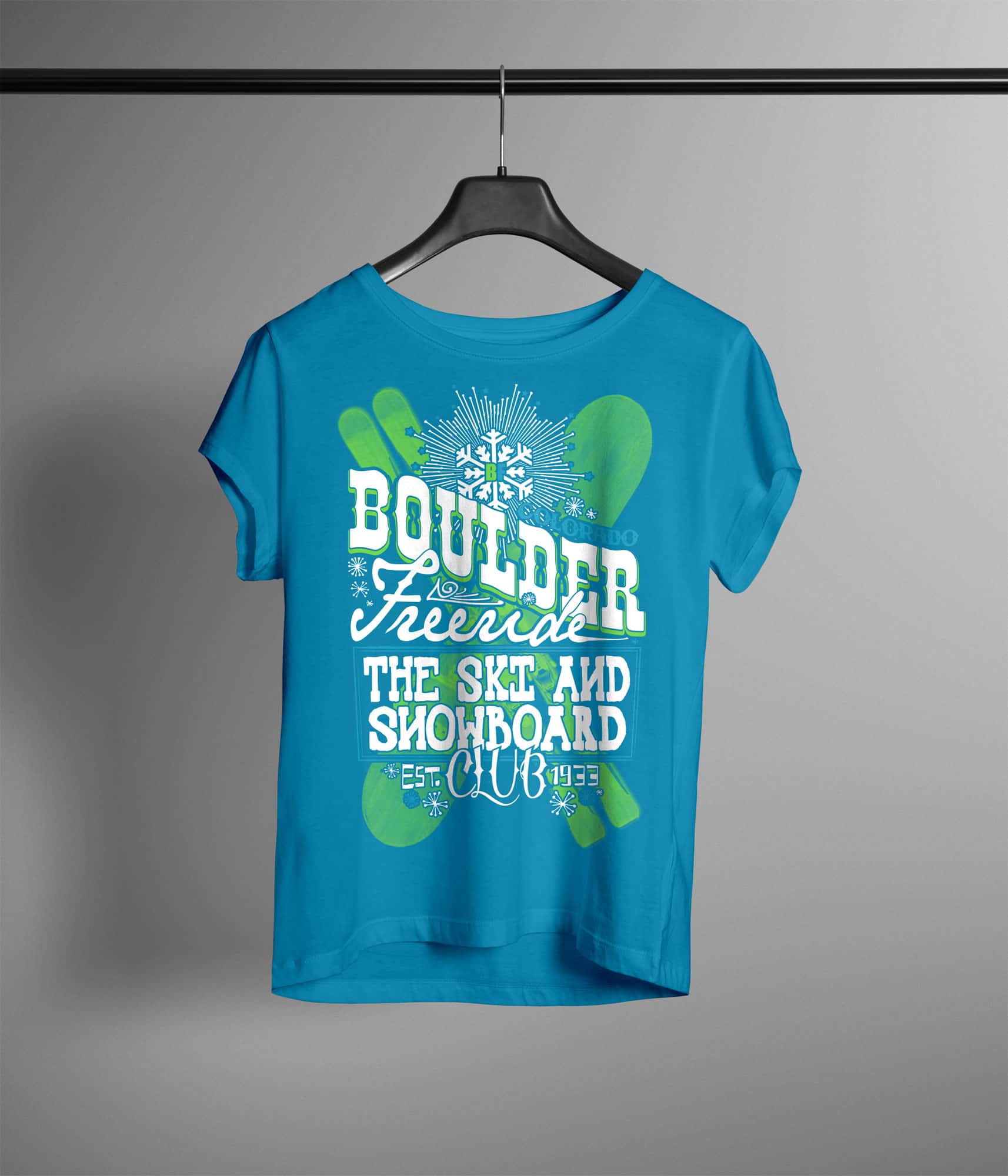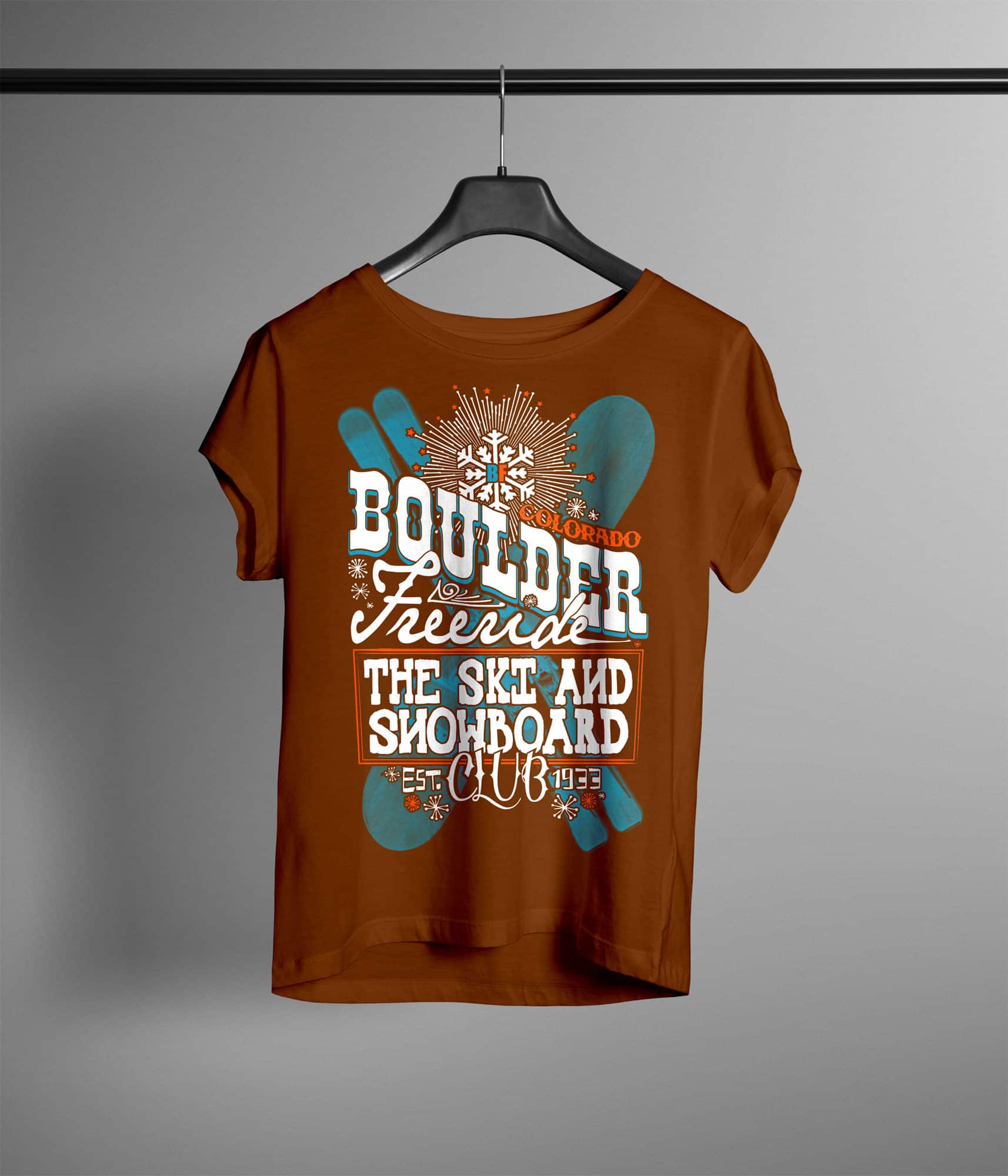 NEED SOME APPAREL DESIGNED?
WE GOT YOU.