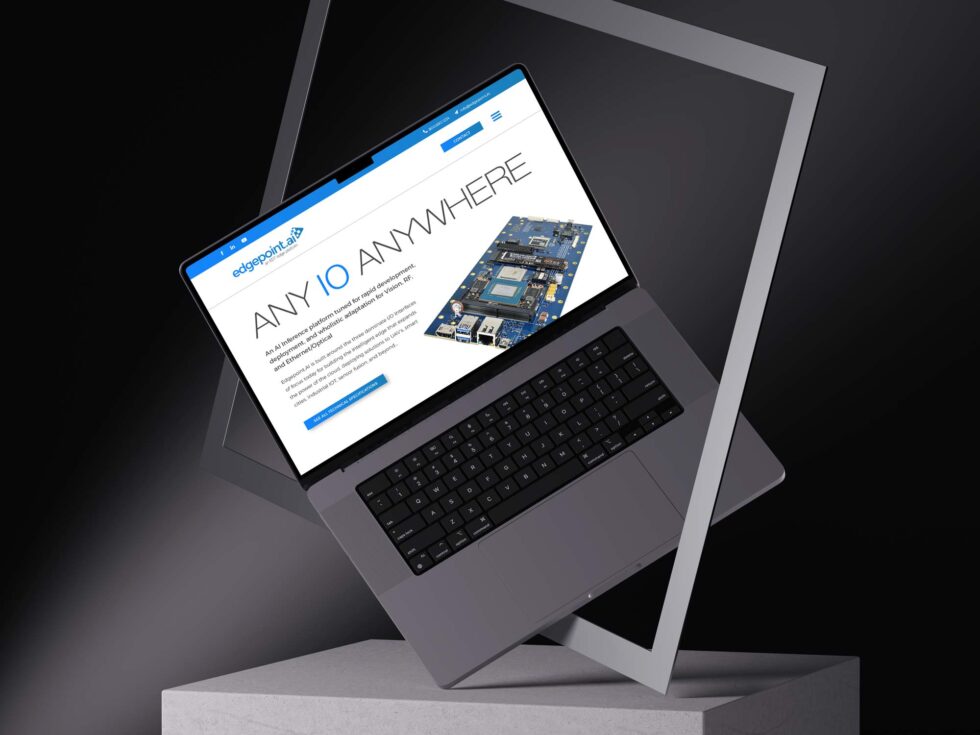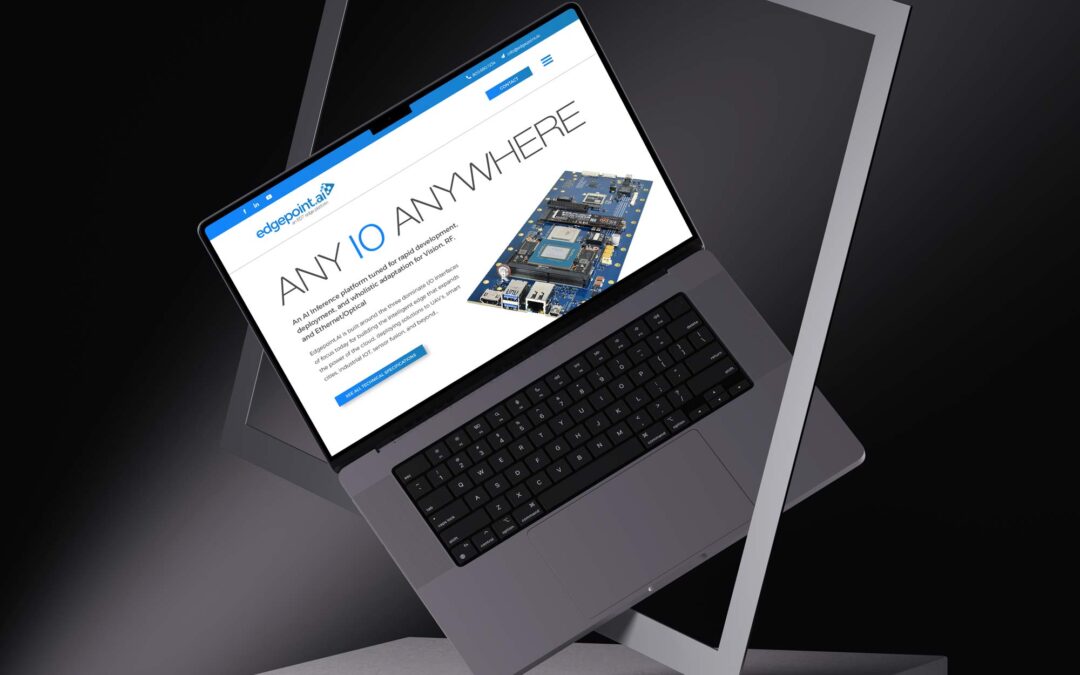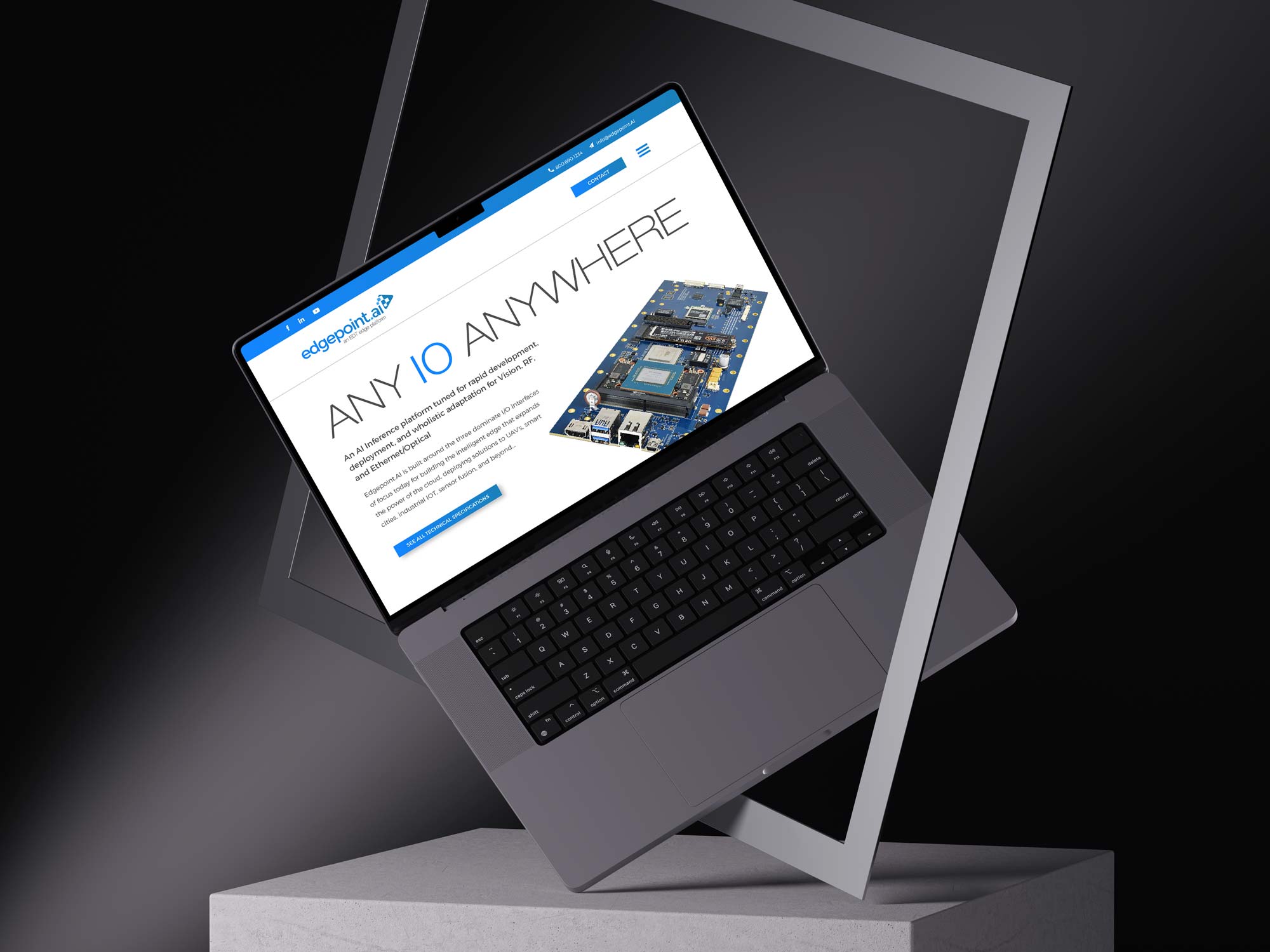 Artificial Intelligence | NVIDIA | EDT
EDGPOINT AI
EDGEPOINT AI IS A NEW PRODUCT FROM THE GENIUSES AT EDT. IT'S AN ARTIFICIAL INTELLIGENCE PLATFORM TUNED FOR RAPID DEVELOPMENT AND DEPLOYMENT. NO, WE'RE NOT SURE WHAT THAT MEANS EITHER, BUT THE WEBSITE WE MADE TO SHOWCASE THIS NEW TECHNOLOGY LOOKS GREAT, SO WE'RE STILL SMILING.
SERVICES
Logo Development
Brand Design
UI/UX Design
Graphic Design
Icon Design
Art Direction
SEOptimization
Edgepoint AI is a highly configurable NVIDIA carrier board – Jetson Xavier NX that can be easily paired with any of EDT's powerful I/O edge solutions to address the myriad of Edge AI use cases that extend beyond cloud infrastructure such as unmanned systems, industrial IoT, sensor fusion, and beyond…
GOALS
SHOWCASE AND DETAIL NEXT LEVEL TECHNOLOGY
–
OK, we're gonna be honest right up front… Much of what the geniuses at Edgepoint.AI told us about this product went right over our heads, and if we're being dangerously honest, we still don't even totally understand what thing does to this day. 🤫 This is some truly next-level, high-end technology that interfaces with other tech products we also know nothing about.
Fortunately, products are products, so whether you're selling 'World's Best Dad' mugs or a 'highly configurable NVIDIA carrier board that can be easily paired with any of EDT's powerful I/O edge solutions to address the myriad of Edge AI use cases that extend beyond cloud infrastructure such as unmanned systems, industrial IoT, sensor fusion, and beyond", there's a way to present that on a website that makes sense for the intended visitor.

TECH BROS NEED LOGOS TOO
In essence, the Edgepoint AI boards are built to take in huge amounts of visual, RF, or Ethernet/Optical data and map them out. The logo needed to reflect the pixelated, wave-map data representations created on the interface.
CONCEPT
A logo for a product like this required a bit more abstraction in its conceptualization than most other logo projects. It needed to resinate with an audience used to dealing with truly next-level tech and huge data sets but also adequately reflect the product's impressive utility.   
BRANDING
While it's important to convey what the product does in a logo, it's not always a one-to-one dynamic. You need to create something that fits, but the icon must be clean, minimal and responsive.
TARGET MARKET
After a few weeks of beta testing and revisions, we settled on a directional triangular element with a minimalist, pixelated, positive/negative effect that transitioned from wordmark to icon and back again, alluding to the data and information exchange inherent to the product itself.  
RESULTS
The final result was a brandable, flexible, lockup with an easy to read, san serif font and icon capable of supporting offshoot sub-brands should the team need that versatility down the road. We're quite happy with how the brand turned out.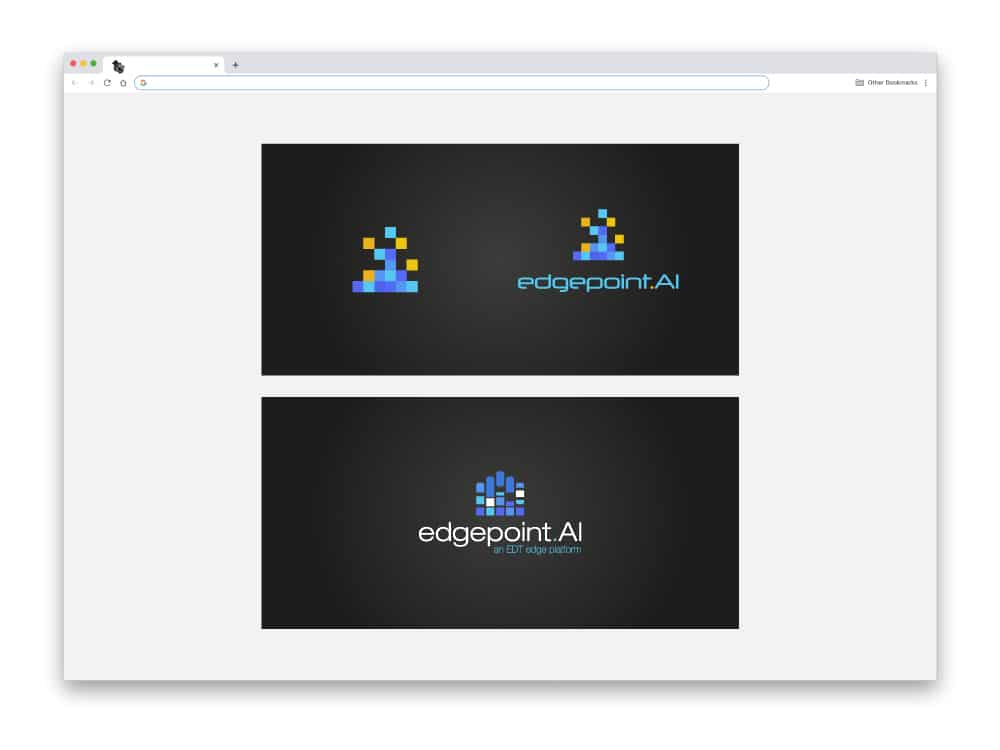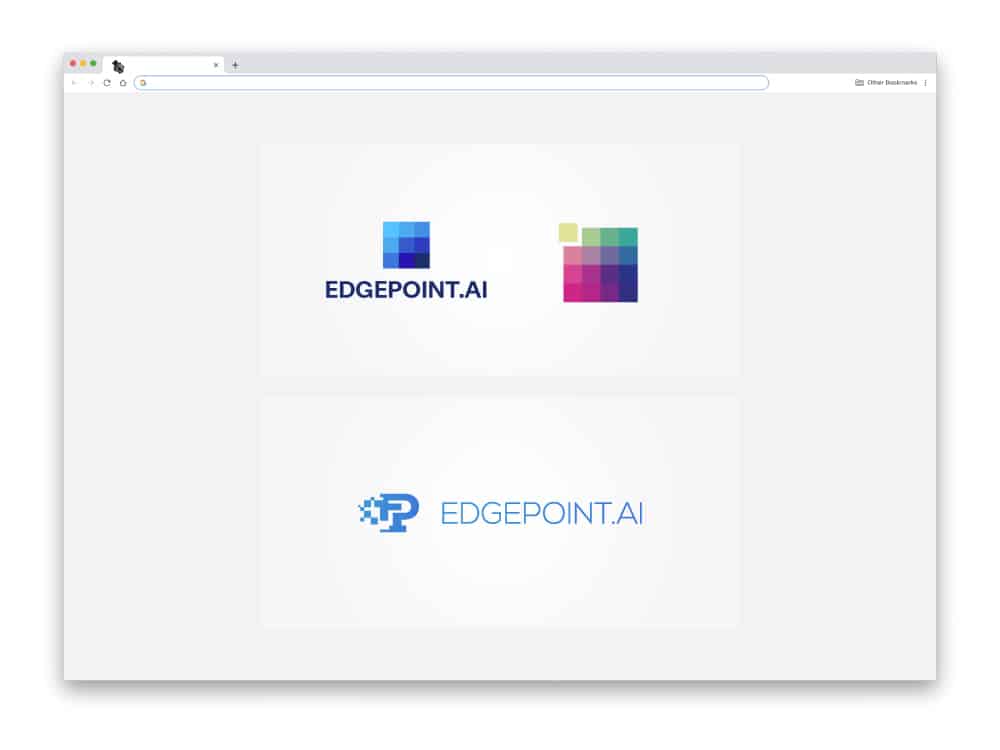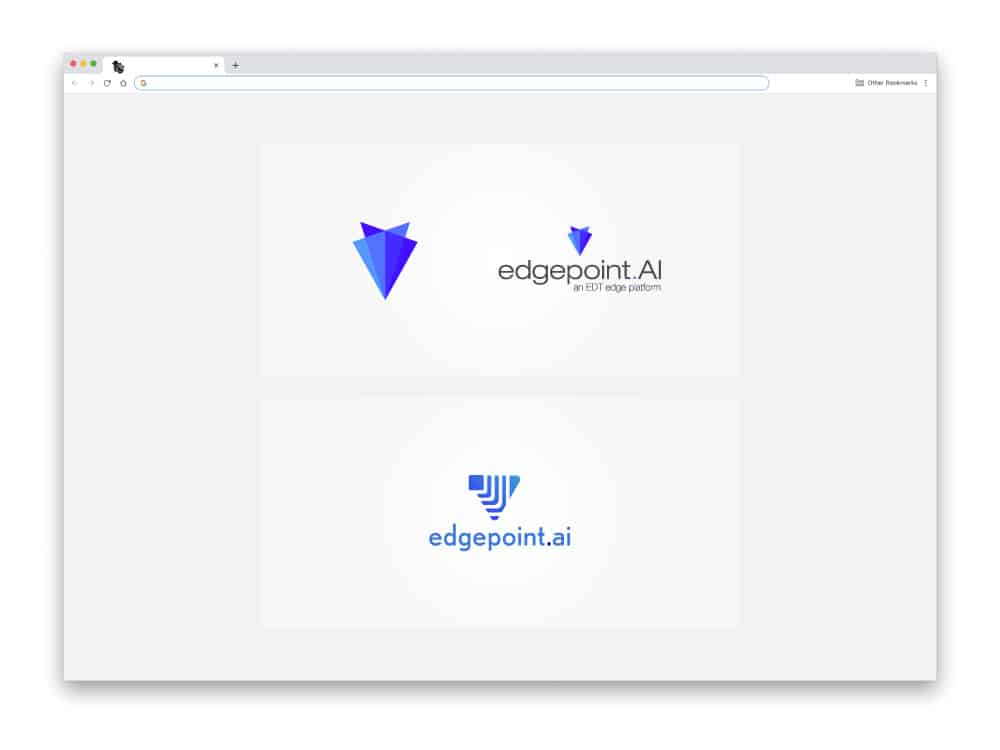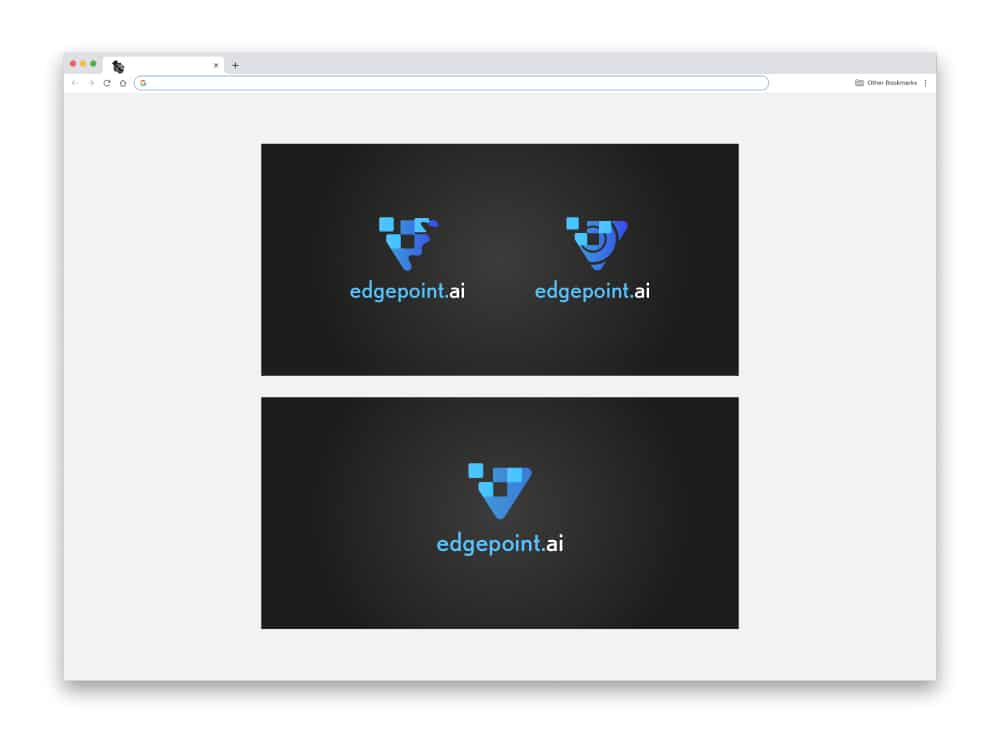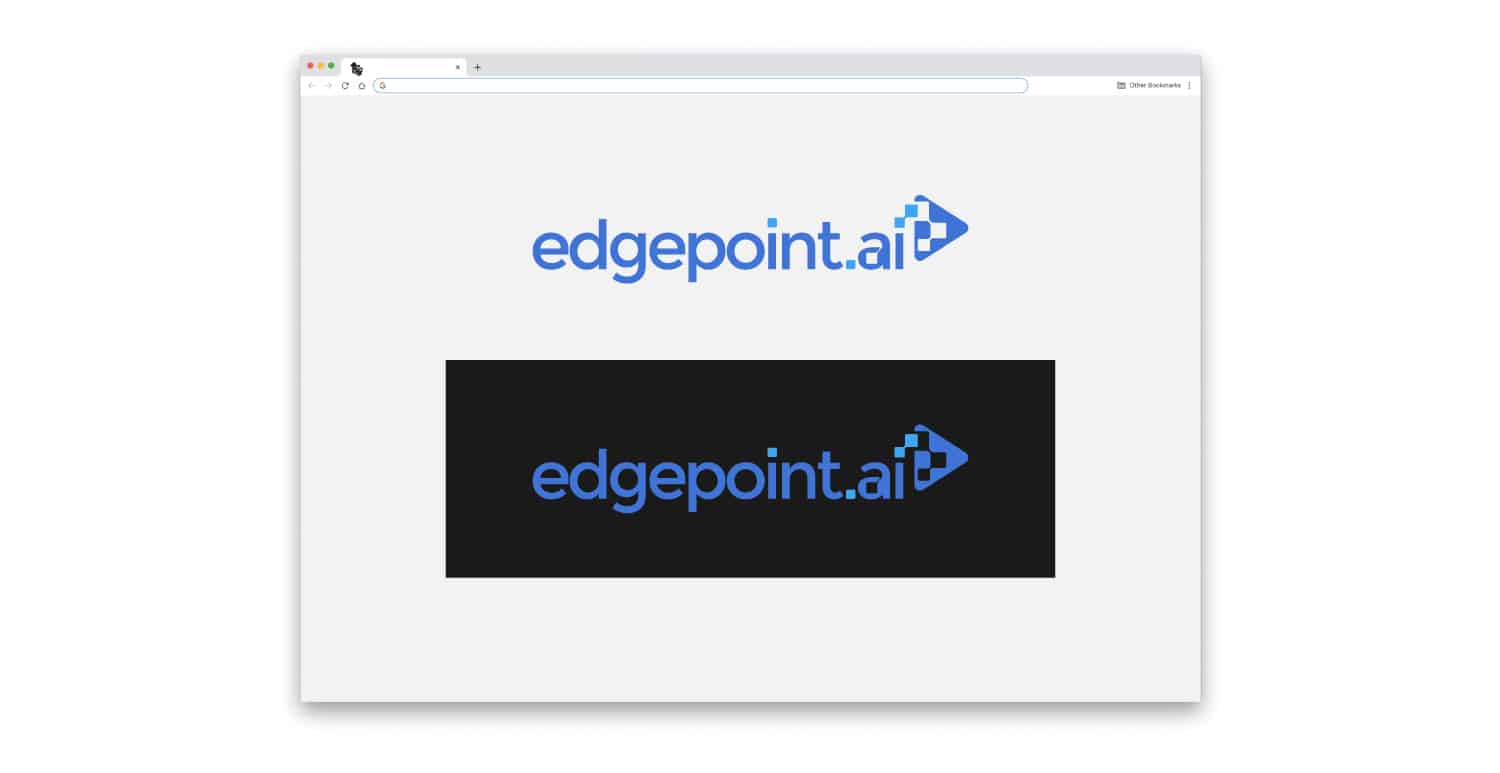 SOLUTIONS
EVERY PRODUCT NEEDS A WEBSITE TO SHINE. SO WE BUILT ONE.
–
EdgePoint.ai is a website that offers a range of innovative solutions and services powered by artificial intelligence (AI) technology. This platform provides various benefits to its users, including improved decision-making capabilities, enhanced efficiency, and streamlined processes. Let's explore the benefits and structure of EdgePoint.ai in more detail.
Cutting-edge AI Technology: EdgePoint.ai harnesses the power of advanced AI algorithms and machine learning models to deliver intelligent solutions. These technologies enable the platform to process vast amounts of data, analyze patterns, and generate valuable insights.
Data Analysis and Insights: The website offers comprehensive data analysis services, allowing users to make informed decisions based on actionable insights. EdgePoint.ai can analyze both structured and unstructured data, extracting meaningful information and highlighting trends, correlations, and anomalies.
Predictive Analytics: By leveraging AI and machine learning capabilities, EdgePoint.ai enables predictive analytics, helping organizations forecast future outcomes and trends. This feature empowers users to anticipate market fluctuations, customer behaviors, and other critical factors, allowing them to take proactive measures.
Customized Solutions: EdgePoint.ai provides tailored AI solutions to meet specific business needs. Whether it's automating processes, optimizing workflows, or developing intelligent chatbots, the platform offers customization options to ensure the solutions align with individual requirements.
Natural Language Processing: The website incorporates natural language processing (NLP) technology, enabling it to understand and analyze human language. This functionality enables advanced text analytics, sentiment analysis, and language translation capabilities.
User-friendly Interface: EdgePoint.ai boasts a user-friendly interface that facilitates ease of use and navigation. The intuitive design and layout ensure a seamless experience for users, allowing them to access the desired features and services effortlessly.
Scalability and Flexibility: The platform is designed to accommodate scalability, allowing organizations to expand their usage as their needs grow. EdgePoint.ai can handle large volumes of data and adapt to evolving business requirements, making it a flexible solution.
Security and Privacy: EdgePoint.ai prioritizes the security and privacy of user data. The platform employs robust security measures to protect sensitive information, adhering to industry best practices and regulations.
Integration Capabilities: The website offers integration capabilities with existing systems and applications, ensuring a smooth integration process. This interoperability allows users to leverage their current infrastructure while incorporating AI-driven solutions seamlessly.
Industry Applications: EdgePoint.ai caters to various industries, including finance, healthcare, e-commerce, and customer service. The website provides industry-specific solutions and use cases, addressing specific challenges and delivering sector-relevant insights.
Overall, EdgePoint.ai is a comprehensive AI-powered platform that combines cutting-edge technology with user-friendly design and customization options. It empowers organizations to leverage AI and data-driven insights to enhance decision-making, improve operational efficiency, and gain a competitive edge in today's fast-paced business landscape.
RESULTS
A brand new website, successfully launched
After a month of working with the team at Edgepoint, determining how best to showcase their products, each product's individual specifications and benefits, and setting out to make the entire thing look as attractive and welcoming as possible for their industry, we launched Edgepoint.AI.
A huge thanks to the geniuses at Edgepoint for all their help throughout the entire process. We could not have asked for more enthusiastic and gracious partner for this project.